The 5 Best Books I Read In 2017
One of my goals for 2018 is to read more. Lately my Instagram obsession does seem to be chipping away at what once was my reading time before bed. But in reviewing my bookshelf over the past year, what I lacked in quantity I made up for in quality.
I was a little late to the game in picking some of these titles up, but I am so glad I did. Here are my favorite reads of 2017:
1. The H-Spot: The Feminist Pursuit of Happiness
by Jill Filipovic
Perfect for: the history buff weighing whether marriage is the institution for her.
Maybe it's my love of American history or obsession with the intersection of feminism and romantic love, but this book was a delight. Filipovic dissected the modern feminist struggle to mainstream women's happiness (what a radical notion!) with nuanced historical context that spanned all the way back to the founding of our puritanical nation.
In reviewing our American interpretation of the rights to "life, liberty, and the pursuit of happiness," the book reminds its readers of how very few people were in mind when our Founding Fathers penned those words – and the modern day ramifications that flow from that injustice.  
She also gets real about what that exclusionary history means for such a long-lasting (some might say, antiquated?) institution like marriage to a modern-day feminist – including what convinced her to take the plunge herself.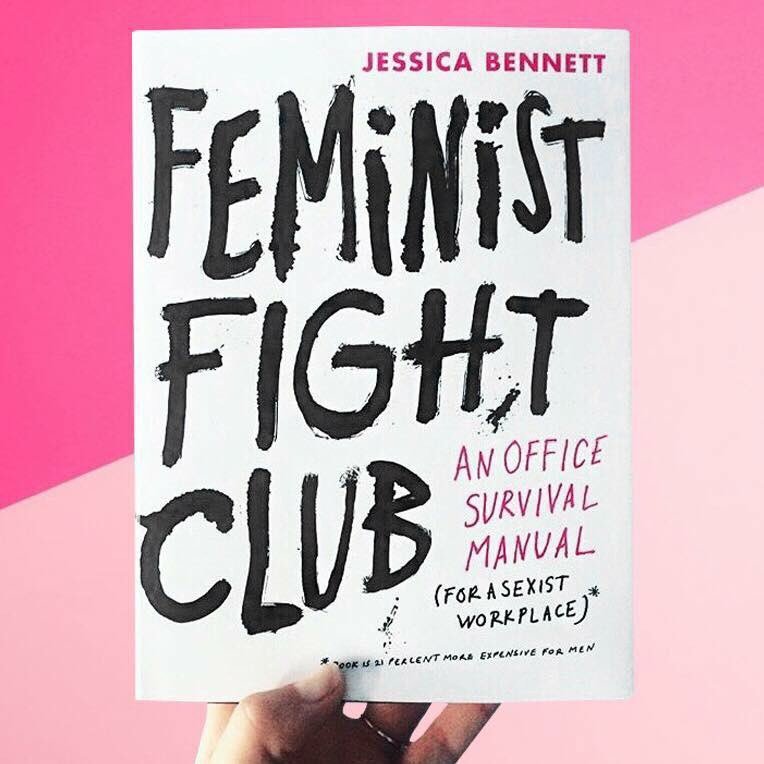 2. Feminist Fight Club: An Office Survival Guide for a Sexist Workplace by Jessica Bennett
Perfect for: the young professional looking to level up in her career
Jessica Bennett's book is the feminist club you and your girl gang want to be a part of. It's full of wit, well-researched career advice, on-point illustrations, and applicable stories that will help anyone looking to level up in their career.
Exceptionally entertaining, useful, and interactive, it'll make you want to immediately follow through on Rule No. 1 of the Feminist Fight Club: you MUST talk about the Feminist Fight Club.
3. Come As You Are: The Surprising New Science That Will Transform Your Sex Life by Emily Nagoski, PhD
Perfect for: anyone who wants to better understand the science behind women's pleasure.
I'll admit that I was feeling quite prudish when I first picked up this salaciously-titled paperback. Ever the research junkie and history nerd, this sciencey sex book was far from my average read, but once I got over the embarrassment of reading it on airplanes in full view of strangers, I could not put it down.
I thought I knew a thing or two about female anatomy, but I never realized how connected everyday stress is to a healthy and happy sex life. Talk about striving for sustainable success, this made me realize there's a whole other reason to end our burnout work culture: more orgasms for all! This book also made me think about gender equality in a domain I hadn't before – between the sheets.
Nagoski brings a friendly-professor approach to her writing as she shares real, relatable stories, and breaks down the science to help all her readers understand how to bring more pleasure into women's lives.
4. The Power of Moments: Why Certain Experiences Have Extraordinary Impact by Chip and Dan Heath
Perfect for: business owners and anyone who wants to make more magic in 2019.
In my lifelong quest for efficiency, I'm typically not one for ceremonies, traditions, or too much pomp and pomp and circumstance. But this latest book by the cognitive scientist Heath brothers made me realize I was missing the point of making moments count!
Singular moments can define who we are as people. And as a business owner in the service industry, the Heath brothers made it clear that I was missing out on opportunities to create magical memories for my customers, too.
Whether you want to create more everyday impact in the lives of your loved ones, or create systems in your business to replicate extraordinary experiences that delight, this book made it clear that with a little strategy, the power of moments can be harnessed for good.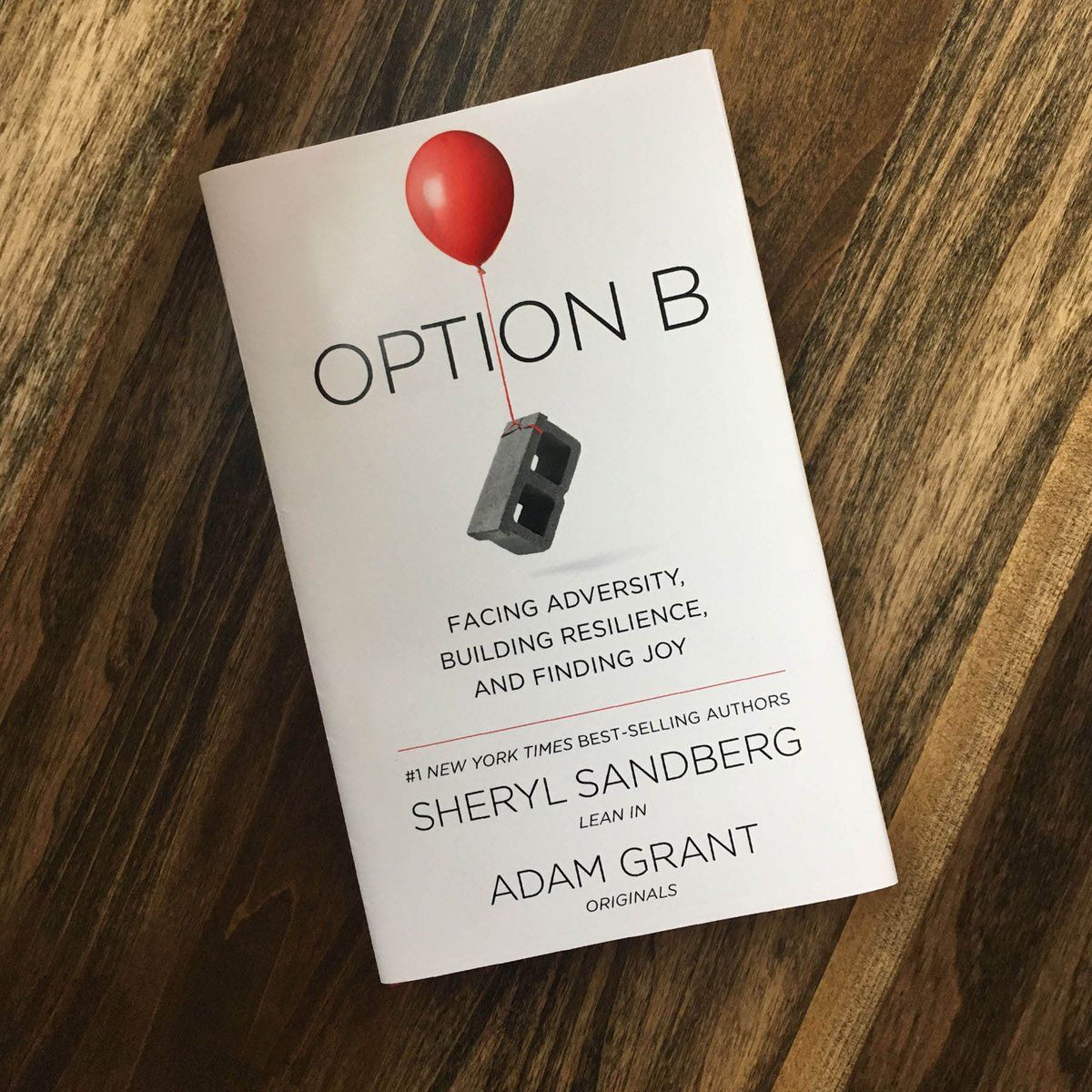 5. Option B: Facing Adversity, Building Resilience, and Finding Joy by Sheryl Sandberg and Adam Grant
Perfect for: anyone who's experienced loss, or wants to be a better friend for others facing hardship.
Sheryl Sandberg famously wrote in Lean In that "the most important career decision you'll make is who you marry." So when she suddenly lost her husband to an unforeseen health condition, I had to hear how on earth she found the strength to carry on.
Reading about tragedy is uncomfortable, and Sandberg and Grant pull no punches. The book deals with unvarnished grief and challenges the reader not to look away the next time someone you love is facing "the unimaginable." Not only did I learn what not to say to a friend dealing with loss, I was reminded of the tremendous value of simply showing up for people; of being there.
Furthermore, the book details in practical terms how to rebuild resilience in the face of tragedy – a sadly useful bit of information in our world today. With personal tragedies presented side-by-side with macro-level injustices, Sandberg and Grant paint a picture of how our individual actions combined just might build a more compassionate, loving world.
What's on your reading list for 2018?
What should I add to mine? I'd love to hear your thoughts in the comments below.
Emilie Aries is an internationally-recognized speaker, podcaster, writer, and the Founder & CEO of Bossed Up.
Learn more and book Emilie to speak at your next event at wwwEmilieAries.com